Baseball Game Hits a Home Run for Autism Awareness
We asked Awenesty of Autism blog writer Kate Hooven to write an introduction for this local news video showcasing a local baseball game that she organized for Autism Awareness Day. It was a memorable day for her as, besides spreading awareness, she also got to watch both of her sons participating.
—————————————–
Ever since he can remember, Ryan was dragged from ball field to ball field to attend his big brother Kyle's baseball games. For a kid who's not a fan of bugs, heat, wind, rain or cold, he endured a lot to support his big brother. During many games, Ryan sat in the car because it was too cold, too windy, too bright, too hot or too buggy, but when Kyle would step up to the plate, Ryan's voice would carry across the baseball diamond as he popped his head out of the van's sun roof and cheered for his brother. Ryan has always been Kyle's No. 1 fan.
To have the tables turn on a cool, windy spring day, and hear Kyle's voice drift across the infield cheering on Ryan, was a beautiful turn of events. It was the CV Eagles first-ever Autism Awareness Baseball Game and Kyle was crouched down behind home plate waiting for his little brother Ryan to step up on the mound and throw out the ceremonial first pitch. From where I stood along the first-base line, I could see Kyle's smile, his pride and his admiration for his little brother— Kyle has never seen him as his autistic brother, only as his brother.
On that cold, windy day, Ryan said happily, "I felt like I had fans for the first time ever today." Little does Ryan know that, although there were many fans over the years sitting in the stands, cheering on his big brother as Kyle made diving catches, turned two and ripped the ball down the left-field line, Ryan has always had a fan on and off the ball field who cheers for him louder than anyone.
——————————————————–
Kate and her family have lived in Mechanicsburg, PA, for the past 20 years. When Kate is not busy advocating "different, not less," she enjoys reading, binging on Netflix and spending time with her family and friends.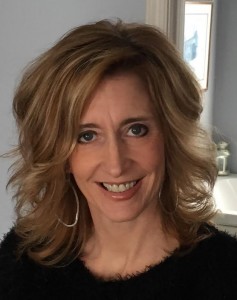 In addition to her advocacy service and her blog, Kate is also a Justice System Consultant for PA's ASERT (Autism Services, Education, Resources and Training) Collaborative. With her prior experience working in PA's Juvenile Justice System and her passion for advocating for children and adults living with autism, Kate enjoys her time training probation officers, police officers, attorneys, judges, correctional officers and others employed in the justice system in order to raise awareness of the impact an autism diagnosis has on those that become involved in our juvenile and criminal justice systems.
Kate hopes that, through her writing, she is sharing a real, raw and AWEnest look at how autism impacts her family, and in doing so, she may help other parents recognize that they are not alone on this autism journey. Her stories and photos are shared with permission from her incredibly AWEsome son, Ryan, who also wants people to believe that even though he is "different," he is not ever "less."
To read more from Kate, follow her on Facebook or visit The AWEnesty of Autism website today.

Kate Hooven is a writer, autism advocate and mother of three beautiful children. Her middle son Ryan, has an autism spectrum disorder.

Kate is the owner of AWEnest Advocacy, a parent advocate service for children diagnosed with an Autism Spectrum Disorder. She also writes a blog entitled The AWEnesty of Autism, which has been featured on The Mighty, Yahoo Parenting, Autism Speaks, AutismAwareness.com and The Autism Society of America. The blog has also led to various speaking engagements as well as an opportunity to write for a local magazine.

Latest posts by Kate Hooven (see all)
https://autismawareness.com/wp-content/uploads/Game-Day1.jpg
509
874
Kate Hooven
https://autismawareness.com/wp-content/uploads/autism-awareness-logo-340-156-300x71.png
Kate Hooven
2016-04-05 19:46:29
2016-04-05 21:05:01
Baseball Game Hits a Home Run for Autism Awareness