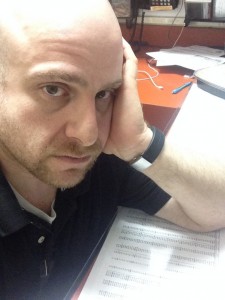 Kindness has no expiration date, so when we saw this blog post from September 2014, we knew that we had to tell you about it.
Back then, Tony Posnanski, the manager of a Chili's restaurant in Florida, had been told that a customer was complaining about the table next to them. Tony, who had already had a busy day overseeing all of the components that go into making sure a restaurant keeps its doors open, started to approach the table that had been complained about. As he did, the mom at the table saw him and, before he got to utter even a word, asked him:
"Do you know what it is like to have a child with autism?"
The words stopped him in his tracks. He looked at the mom and saw that she was being sincere, and not rude. He looked at her daughter, who couldn't have been more than 5 years old, and noted that she looked a little scared. And he made the decision, in that moment, that he "did not want to be like other managers for one moment."
He did not want to tell her to control her daughter. He did not want to make them move to another table where they wouldn't upset the complaining patrons. He wanted them to have a different experience than the usual. Because, although he had no idea what it's like to have a child with autism, he did know what it was like to be a parent. So, instead, he high-fived her daughter and paid for their meal. And then went home and penned this wonderful blog post to them.
After 15 years in the restaurant industry, Tony explained, he had "a great restaurant memory." He also had learned a valuable lesson: "Sometimes doing the right thing does not make everyone happy — just the people who need it the most."
This happened at a Chilis in Orange City, Florida FYI. I was a manager for eight years and this was my proudest moment.https://www.facebook.com/lovewhatreallymatters/posts/1083907371631660:0

Posted by Tony Posnanski on Monday, March 14, 2016

Avid reader, lapsed wanderer, reformed cynic, and sometime cyclist. Believes laughter really is the best medicine.

Latest posts by Rachel L. MacAulay (see all)