Lucas' Letters: Helping Turn Strangers Into Friends
Lucas' story is a familiar one for many parents of autistic children. He was diagnosed with autism at age 3, and professionals told his parents that he would never speak. However, instead of giving up on Lucas, they sought out alternate ways to communicate with him, and he started talking when he was 7-years-old.
Lucas is now 10, and his favorite show is Splash'N Boots, a Canadian kids program. In December 2016, Splash'N Boots posted the story of Morgan, another boy with autism, on their Facebook page. Morgan was sad that he was never "invited to things," so his mother had asked for people to send him Christmas cards. Lucas' mom showed him the post and he told her that, since he never got "invited to things either," he wanted to be Morgan's friend. Thus, Lucas' Letters, a pen pal club, was born.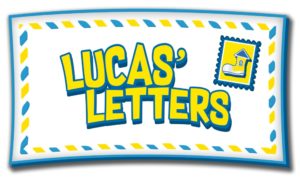 Lucas has made many new friends and learned about many new places through Lucas' Letters. With the help of Splash'N Boots, his pen pal program is expanding across Canada, and beyond.
Any child who wishes to participate can join, regardless of their ability. Based on their answers to a set of questions, they are "Pen Pal Matched" with a pen pal from a different town or city. When they sign up, they are mailed a package containing writing paper, pens and some helpful ideas just in case they need help figuring out what to write in their letters.
As Splash'N Boots explains: "The simple act of writing letters provides children with the opportunity to make new friends, build communication skills, develop empathy, and learn about the world in which they live." The pen pal program is an invaluable gift for any child, but especially one who has difficulty forming friendships.
To sign your child up for Lucas' Letters, click here.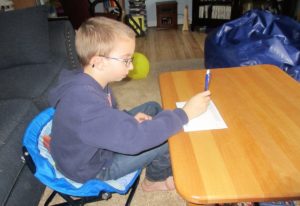 Avid reader, lapsed wanderer, reformed cynic, and sometime cyclist. Believes laughter really is the best medicine.

Latest posts by Rachel L. MacAulay (see all)
https://autismawareness.com/wp-content/uploads/image-post-lucas-letters2.jpg
715
1200
Rachel L. MacAulay
https://autismawareness.com/wp-content/uploads/autism-awareness-logo-340-156-300x71.png
Rachel L. MacAulay
2017-09-06 23:41:09
2017-09-06 23:42:57
Lucas' Letters: Helping Turn Strangers Into Friends