Autism. It Makes You Stronger.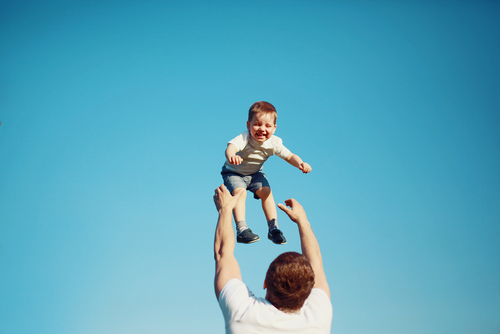 Five years ago I never heard the word autism. Well, maybe I did, but it wasn't part of my life.
In my world, autism was in the category of things other people had to deal with. I had my own challenges and anything which wasn't a priority for me well, I just didn't hear.
Then my son was diagnosed.
The world stopped.
Truth be told I lost something that day. I lost my spirit, my drive, my thirst for life.
The days became long. The nights even longer.
I became angry. My marriage suffered. My health suffered. My business suffered.
Many friendships were lost because I couldn't talk.
Then something happened.
I was looking through some old papers one day and found this quote.
"A man becomes a father when he sees his child."
I realized that moment I never saw my son, I saw his problems. From that moment forward my entire perspective of live changed. Not only is my son my best friend but he has taught me so much no one else ever could. This translates into life and choices I have made, especially over the last few years. This new perspective of opening my eyes more and realizing who is around, those who are truly around, helped me find a way to enjoy the best of life.
Life is too short. Embrace those you love and do what you want to do, on your own terms.
We all have challenges. The key is to open your eyes and see the magic.
A dad who simply wants to be the best he can. It doesn't get any simpler than that. Oh, and I love domain names, starbucks and sarcasm.
Latest posts by Alan Dunn (see all)
https://autismawareness.com/wp-content/uploads/image-father-son-sky.jpg
263
500
Alan Dunn
https://autismawareness.com/wp-content/uploads/autism-awareness-logo-340-156-300x71.png
Alan Dunn
2015-08-12 02:58:55
2016-03-09 18:44:09
Autism. It Makes You Stronger.