To Autism Moms on Mother's Day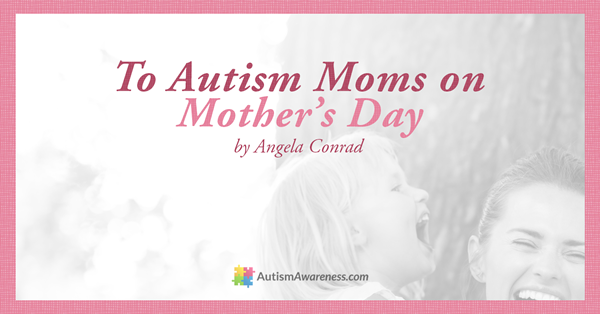 I remember my first Mother's Day when I was pregnant with Trenton, my oldest son with severe autism. I had dreams that one day he would make me a homemade card and tell me how I am the best mother in the world. I envisioned him being a young man one day treating his Momma like royalty on Mother's Day. You know, all those things that moms like to hear and get from their children.
I'm not sure any of that will ever happen with him. However, it doesn't make Mother's Day any less special. Even though my motherhood experience turned out much different than what I thought, it doesn't make me any less of a mother. In fact, it makes me that much better of a mom.
Autism moms are special. We go on the least amount of sleep daily and still battle all of the challenges autism brings to our home daily. I am sure if anyone asks an autism mom what they want for Mother's Day, many of them would say a nap.
Autism moms know the pain of seeing their child struggle to make friends and to fit in.
Autism moms are more than just mothers.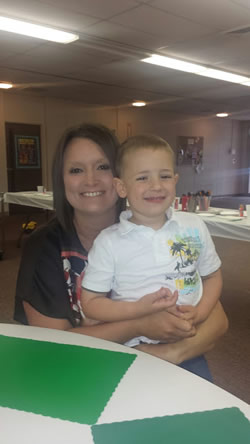 We are advocates, educators, cheerleaders, therapists, warriors, and much more. Most of the time we are battling our roles in life while losing friends and struggling ourselves to find where we fit in because autism has totally changed our life.
Autism moms and special needs mothers in general may just be the hardest-working mothers in this world. Yet, we are raising children who are unable to show us their appreciation. I am here to tell you that, even if your children can't express it, I know they love us and appreciate everything we do for them.
If you are like me, Mother's Day will be no different than any other normal day. I will still be up by 3 a.m. to start our day. I will battle a meltdown or two because he is unable to tell me what he wants. I will struggle with his hyperactivity and impulsive behavior every minute of the day and it will leave me completely exhausted by 8 a.m. I will watch his repetitive behaviors all day long. I will answer the same question over and over from my high-functioning child. I will keep on managing autism like I do every day.
While the world sees the glamorous side of Mother's Day on TV and everywhere else you turn, we know all too well that many mothers don't get to enjoy that side. I am very blessed to be a mother and to share this day honoring all the hard-working mothers in the world. However, it still doesn't mean that it doesn't hurt even if it's just a little bit.
So, to all the autism moms out there this Mother's Day, hold your head high. We have been given one of the most difficult task that a mother can be given. We may not hear our child say, "Happy Mother's Day," ever. We may not get the luxury of sleeping in and waking up to a breakfast made by our children. However, we are a member of the strongest group of women this day and age. We are Autism Moms.
Happy Mother's Day!
——————————————————–
Angela and her family reside in Terre Haute, Indiana, where they moved to get more help for her son with severe autism. She was born and raised in a small town in southern Illinois where her love for animals and helping others blossomed.
She enjoys sharing the honest and real side of autism through her writing. Her writing may not apply to every family with a child with autism, but it is sure to apply to the families raising children on the severe end of the spectrum.
Read more of Angela's journey on her website or Facebook page.
——————————————————–
Would you like to contribute to AutismAwareness.com?
Please send an email to contribute@autismawareness.com or check out our submission guidelines here.

Angela Conrad is a freelance writer, mom to two boys on the autism spectrum, determined autism advocate, and fun-loving person. When she is not doing her advocacy work, she can be found managing her son's therapy schedules and all the other crazy things that life brings. She enjoys reading, exercising and helping others.

Latest posts by Angela Conrad (see all)
https://autismawareness.com/wp-content/uploads/image-ag-kids.jpg
1059
1600
Angela Conrad
https://autismawareness.com/wp-content/uploads/autism-awareness-logo-340-156-300x71.png
Angela Conrad
2016-05-07 13:30:25
2017-05-04 16:48:16
To Autism Moms on Mother's Day